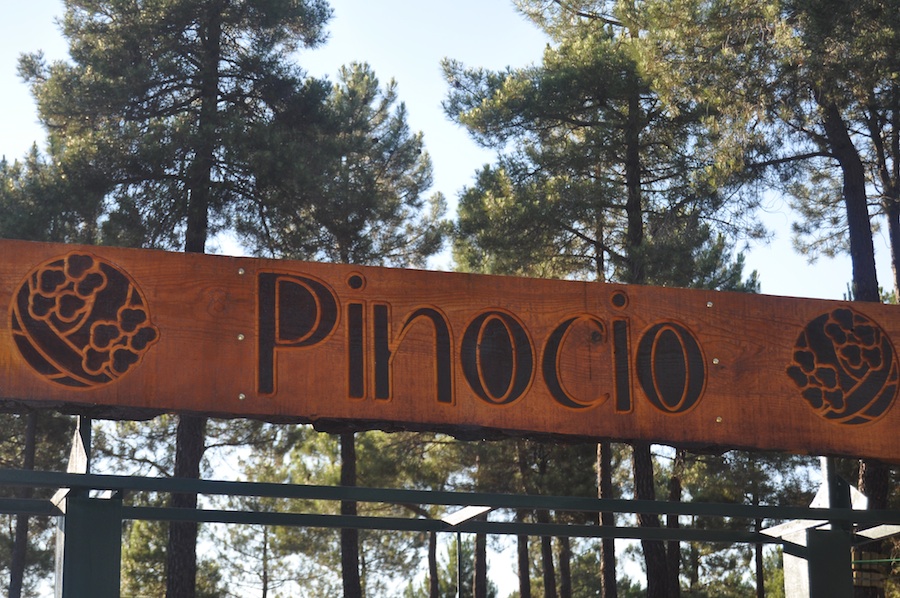 Pinocio has opened an adventure park in the Sanchonuño pine forest area. During the presentation in which the promoters of the project highlighted that this was the largest adventure park in Spain spreading over six hectares of land all dedicated to having fun.
Climbing up trees, treetop course, Flying Fox Zip line, Tibetan bridges, paintball fields, swings, and cabins are just some of the features that can be enjoyed in this park designed for people between the ages of 3 to 75.
This six hectare park is located in a pine forest and divided into different zones. When the visitor first arrives at Pionocio he finds himself with a reception area, a rest zone and another designed especially for kids filled with all types of games. Just a few meters on, are the treetop circuits: children's, family, hard and difficult. One of the park's managers explained that the one of the different circuits were made among the less thick pines at a low level in which the objective is to move about the course and not gain altitude. Then the adventurers launch themselves with the help and various artefacts from one tree to another. The park management stress that safety is their main concern; therefore visitors are always linked to a lifeline and wear a special harness and those used by children between the ages 3 to 7 cannot be unlocked by the user.
The park also has a rest zone, where the bird feeders are located so that visitors can also become familiar with the diverse fowl that lives in the area. There are a variety of information billboards and wood cabins made from branches in a traditional way once used by Forest workers. On the north side of the park, lies the most difficult circuits and adventure area with more risks such as archery and paintball fields. On the west side, one can participate in inoffensive war games in three scenarios: one dedicated to the wild west, an Aztec village and the third based on a WWII battle field.
Pionocio is a project launched by Rocio Olmos who has extensive experience in adventure activities and in urban summer camps. The total investment in the Sanchonuño park has been around 200.000 Euros which about 47% has come from a subsidy under the "Honorse Tierra de Pinares program".